Our Services
Architecture
Architectural design has always been the primary activity of Studio Rey & CO.  proposed solutions are always distinguished by stylistic elements of modern architecture, which draw inspiration from new technology solutions to  innovative design. Since the 1980s, Eng. Roberto Rey has researched and studied the Modern Architecture Great Masters, the main references in the Studio's architectural designing. 
Engineering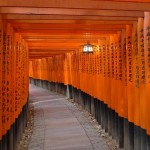 STUDIO REY & ASSOCIATES is able to provide engineering services that satisfy every need of its Clients, whether it be directly or through its consultants :feasibility studies, structural design ,  mechanical engineering services; electrical and specialized systems; security systems; integral designing and static testing. 
City Planning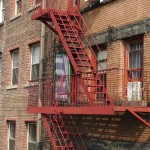 STUDIO REY & CO. is able to perform feasibility studies for a variety of construction building projects: including projects on undeveloped lands or for intervention on existing buildings renovations, and their usage while keeping volumetric dimensions in compliance with the most updated norms and regulations. STUDIO REY & CO. will perform all the necessary tasks to obtain construction permits requested by Local Public Administrations.   
Interior design & space planning
STUDIO REY & CO. has been responsible for numerous building renovations in accordance with the "project  turn- key  formula". Following initial site visits and design proposals, STUDIO REY & CO. is able to offer  final  engineering design and even  selection/ design of furniture which is  functional and unique to the proposed  environment.
Interior design style proposed by Studio Rey is easily recognizable in many interventions: the work is characterized by creativity, efficiency and commitment to satisfy every request and every customer input.The fittings, furniture, architectural and design solutions always give proposals a high formal and technological value. In many cases special solutions have been designed that have referred to the more classic style of Italian tradition and proposed solutions much cared for the choice of materials and unique design and studied only for that project. 
Consulting & Advisory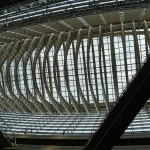 STUDIO REY & CO. can assist clients in litigation cases and provide technical advice in relation to court judgment or arbitration.
It can also provide clients with contract negotiation assistance and management of problematic construction sites. 
Construction Management & Facilities Management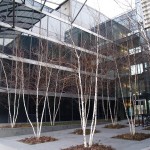 STUDIO REY & CO. is also able to monitor all phases of the project from preliminary  design to execution of work on jobsites including selection of contracting companies and preparation of tender documents.
The Studio can also develop plans for maintenance schedules for office buildings, shopping centers and accommodating facilities.
The Studio offers  many services: technical advice,  assistance in dealing with the Public Administration, feasibility studies, urban planning, architectural design, structural design, construction management and supervision,  static testing and technical and administrative reports.
Based on company growth strategies through small, continuous improvements, STUDIO REY & CO., over time, has faced more challenging tasks and initiatives, steadily increasing the quantity and sophistication of its workforce. Today, there are number of qualified professionals specialized in building design and  auxiliary systems like plumbing, electrical and  HVAC systems as well as reliable specialists for the execution of every type of intervention.
Its Clientele is well established and specialized.  The Studio's goal is to be an engineering company which takes on leading role in the market, and is searching   its professional maturity  through  technical excellence, quality and reliability.
STUDIO REY & CO. has consolidated, over the years, the contacts and relationships with other companies and professionals outside of Italy.